FEATURES —
Tokyo Weekender Magazine - September 2021

Article about PLASTIC LOVE! and director Sybilla Patrizia's latest work
︎︎︎Link


Eko Talk — July 2021
Online event featuring 2 teams preparing documentaries on environmental initiatives in Japan.
︎︎︎
Event Info
HERMÈS JAPON Social Good Book — Feb 2020

Interview with Director Sybilla Patrizia and Producer Clementine Nuttall
Seeking Sustainability Podcast — Jul 2021

Director Sybilla Patrizia and producer Clementine Nuttall joined the popular podcast by JJ Walsh.
︎︎︎
Link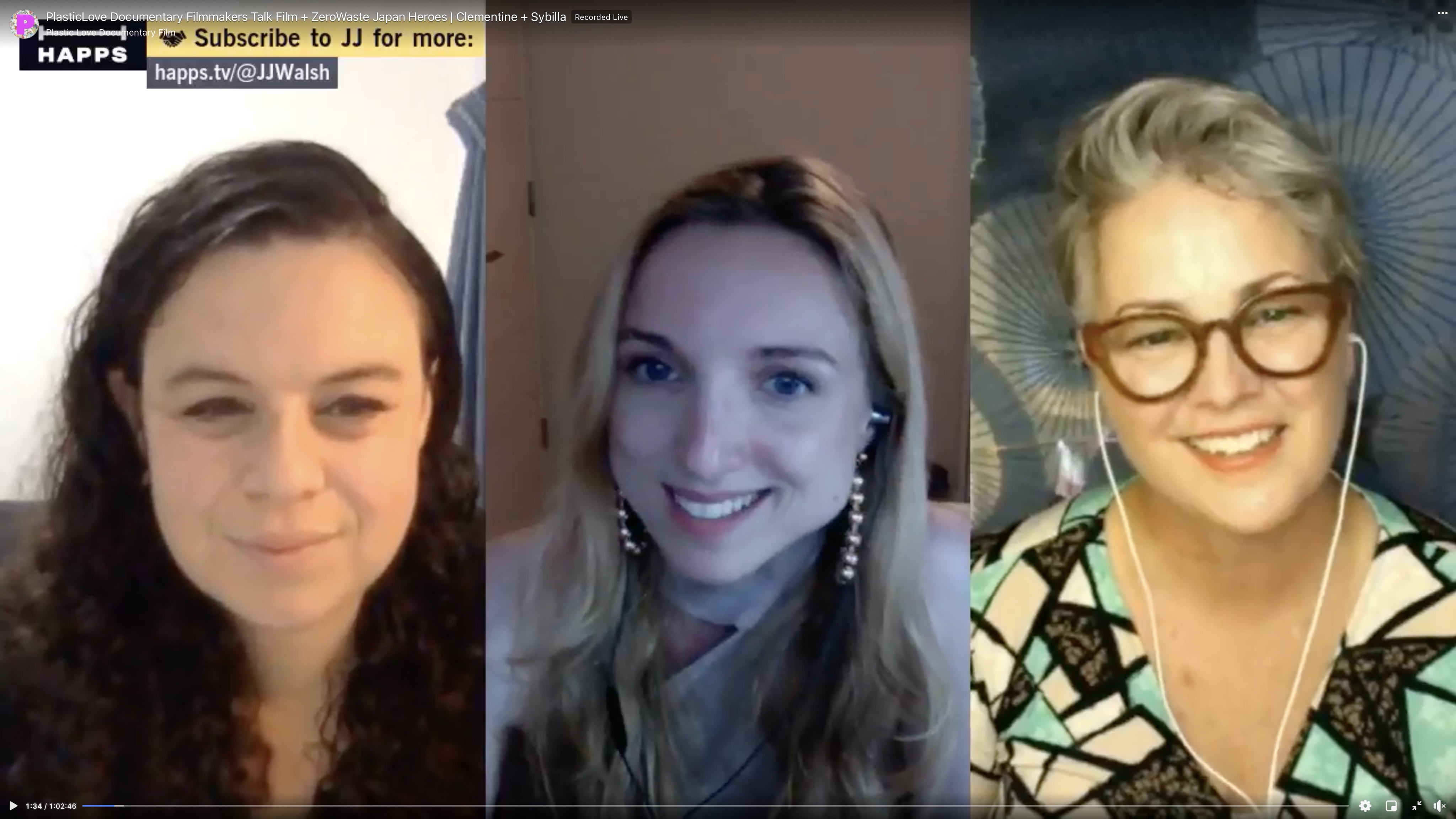 From PLASTIC LOVE to ZERO WASTE — Jul 2021

Online Event on Zoom and Facebook Live hosted by mymizu x Zero Waste Japan x PLASTIC LOVE!
Ö1 Radio Austria — Nov 2020

Interview with Director Sybilla Patrizia
︎︎︎
Link